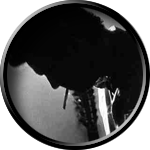 Diese Skizzen sind eigentlich viel mehr als es ihre Beschreibung vermuten lässt. Es sind mehr nur als spontane Momentaufnahmen; es sind kleine, schöne Arbeiten und durchaus als fertige Zeichnungen anzusehen, wenn auch vielleicht nicht im großem Sinne. Diese sind zwar kein Bestandteil des offiziellen Werksverzeichnisses, werden auch sonst nirgendwo gezeigt oder ausgestellt, und auch erst recht nicht über den üblichen Handelsweg (Galerien/Kunsthandel) zum Kauf angeboten, werden aber im Skizzen Jahrbuch nach Datum gelistet und archiviert. Sie sind eben mehr als nur Gedankenstütze, Vorlage, oder Ideengeber für größere Projekte. Nur auf dieser Webseite, werden diese kleinen Zeichnungen, aus dem alltäglichen Skizzenbuch, nun regelmäßig veröffentlicht.
---
These

sketches

are

actually a lot more

than one would

suspect

its

description

.

There

are

more

than

just

spontaneous

snapshots

;

They are small

,

beautiful

work

and

to be regarded as

quite

finished

drawings

,

though perhaps not

in the

large

sense

.

While these

are not part

of the

official

catalog raisonné

,

are

also

nowhere else

shown

or

exhibited

,

and

certainly not

through the

usual

trade route

offered

(

gallery

/

art market

)

to buy,

but

will be listed in the Sketch

Yearbook

are

listed

and

archived

by date

.

They are

more than just

a reminder

,

template

,

or

ideas for

larger Projects

. Only on this website, these small drawings of everyday sketchbook, now published regularly.
---